Many of these tutorials have been made with an older version of Cyclops.  We apologize for the inconvenience and are busy creating new tutorials.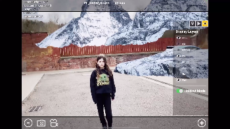 Cyclops features two different modes: Asset Mode & Shot Mode. This tutorial will explain how each mode works. (3:36)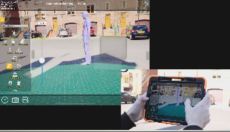 Get a quick overview of Asset mode in Cyclops. Place assets in the world and move them around, and more. (1:45)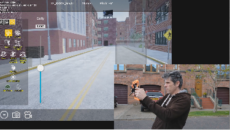 A quick overview of Shot Mode in Cyclops. Learn how to load a shot, move the camera around and more. (1:29)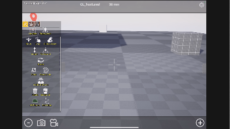 Get to know the UI/UX of Cyclops, including all the Tool Tabs available in the left & right Tool Drawers. (2:51)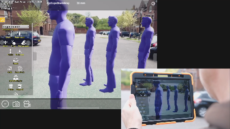 A detailed look at all the Asset Tools in Cyclops. Learn how to place, move, rotate, scale and even delete assets. (6:19)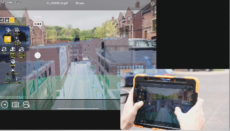 A detailed look at the various Camera Tools in Shot Mode. Learn how to dolly and boom the camera to explore your scene. (4:08)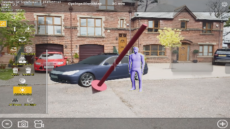 Get to know the Common Tools in Cyclops. These all-purpose tools are useful no matter what you are doing. (2:02)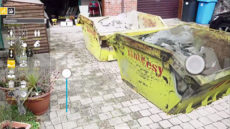 Use a Lidar App to scan real-world objects and then import those models directly into Cyclops (5:45)
Save & Load collections of assets. Collections store all the asset transform data. (1:35)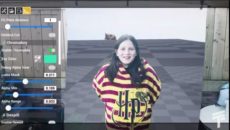 The Chromakey feature lets you key out blue/greenscreen to see the virtual environment behind. (1:12)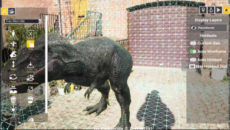 Cyclops can dynamically generate Holdout geometry to better integrate models into the real world. (2:36)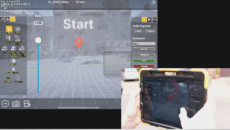 Take a look at the Bookmark Tools. You can create your own bookmarks and to save a position or alignment. (4:09)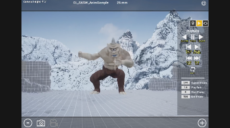 Cyclops offers a set of simple Playback Tools to control the playback of shot animation. Animations can be loaded from Unreal. (2:05)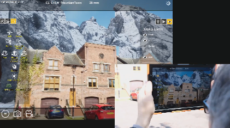 Display layers offer the ability to control what you see in Cyclops. Also learn about the very important Holdout toggle. (3:27)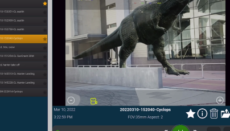 Cyclops has its own photo and video review tool that allows you to review without leaving Cyclops. (1:56)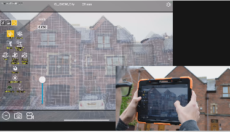 Learn the tools and philosophy of aligning the CG world to the real world in Cyclops. (7:33)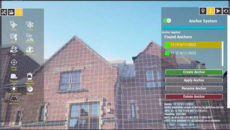 World Anchors allow you to save the CG to Real world alignment. This makes it much easier to realign shots.(2:44)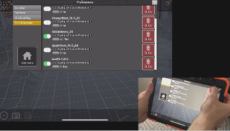 Content in Cyclops is delivered in a DLC file. Learn about downloading and managing DLCS here. (3:56)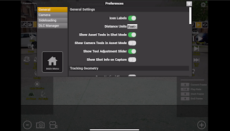 Get a run down of what all the preference options in Cyclops do. Some features are only talked about here. (7:04)
Learn how to install the Cyclops App on the device of your choosing!
Learn how to download and install demo DLCs from Dropbox
Get up and running with importing your own models directly into Cyclops
A complete guide to everything you need to know about creating and importing models into Cyclops.
Learn how to transfer Photos and Videos taken in Cyclops off of the iPad to your computer.
These are the controls when using Cyclops with a game controller.
Learn how to update your Cyclops App when a new version is available.
Here are the technical specs for assets that you want to put into Cyclops.
An overview of the different methods for us to deliver Cyclops content DLC files to you.
Learn how to download DLCs directly to your device from TTF's secure Medusa server.
Learn how to transfers files from your Mac or PC to Cyclops using iTunes or the Finder
Learn how to transfers files from your Mac or PC to Cyclops using a USB stick/drive.